Hagen-Kabel (British zone) Poles Stadtarchiv Hagen
Eilper Strasse 71-75
58091 Hagen
Tel: 0 23 31 - 2 07 27 40
Fax: 0 23 31 - 2 07 24 47
http://www.historisches-centrum.de
10/6/05 Dear Olga,
Your site is very informative thank you.
My grandmother, Maria Kulisch was captured in Kharkov, Ukraine in April, 1942 and taken to Watenstedt-Salzgitter (Braunsweig, Germany) as an east worker. She worked as an arc welder in the Hermann Gohring plant from 1942 to 1945. During her capture she met Peter Pfaffenrath (could be Pfaffenroth or -rot) who was born in 1912. Peter was from Temeschburg (Timisoara), Romania and was a tailor. They married at Registry Office of Leinde in 1945 and had 2 children, my mother being one of them. My mother looks just like him and I also have some of his features. He died from the horrible conditions they endured, in 1946 in Hagan at St. Johannes Hospital.
Although the war was over, the conditions were very hard and he still lived at a camp in Hagen-Kabel, Batheyer Street 49 and she at Kranbergstrasse 4. Our information is very limited. My grandmother remarried to come to the USA a few years later but Peter was always the love of her life and she died in 1975 still wearing the ring he found to give her to wear as her wedding ring. I feel a gaping hole in my life as I do not know much about our ancestry, particularly his. If you can help me possibly find anyone in his family or anything about his family I would be eternally grateful. His family doesn't even know that we exist in this world. My grandmother did not talk much about her horrific experience and because of the situation, we just don't know much about him other than what I have told you and that he possible had an aunt or sister that may have lived in Canada and that he lived with his grandmother in Germany before he was captured. Please help, any help would be wonderful.
When my grandmother was kidnapped and captured in 1942, she left behind a 7 year old son who was put up in an orphanage by her sisters who we later found out told him she abandoned him. If he is still alive, he would be about 71 years old and I feel he deserves to know the truth about what happened to his mother and that she loved him until the day she died on her 68th birthday in 1975. He apparently took off after he turned 18 and no one really knows where he is now. I have no idea even where to begin my search for him. I think his name is Vladimir Kulisch; his father's name was Lvov Kulisch. The last correspondence we have from him is in 1964 from a town called Aktiubinsk, Thank again, your website is a godsend.
Leana Johns, cutehead02@yahoo.com
Copies of what documents I do have:
http://www.dvhh.org
Hagenburg, Lower Saxony (British zone)
https://www.hagenburg.de
Gemeinde Hagenburg, Schlossstr. 3, 31558 Hagenburg
Tel. 05033-960-36, Fax 05033-960-31
Hahnenklee, #2816, Land Niedersachsen (British zone) http://www.hahnenklee.de
Hello there, this is a long shot but I see on your web page you mention Hahnenklee. I have some postcards that I found recently that are stamped up on the back 'No.4 Leave Centre-Hahnenklee'. I guess it was for Allied soldiers as they are dated 1945, one is the Anzac club (For Aussies and New Zealanders???) I don't suppose you can shed any light on this can you? Like I say, it's a long shot and I hope you don't think me cheeky for asking! many thanks kate omara / Yorkshire, UK
Halle (British zone) Latvians, Poles
City archive:
Halle Saale - Stadtarchiv
http://www.uni-halle.de/HALLE/stadtarchiv.html
Rathausstrasse 1
06108 Halle (Saale)
Tel: 03 45 - 2 21 47 11
Fax: 03 45 - 2 21 42 50
Haltern - 4 camps #31/155, (British), 5,500 Poles, Dutch In Haltern one camp existed after 1945. Closed in March 1948, its Polish DP population was transferred to Moenchengladbach (N. Rhine region) and Münster (Westphalia region). See Münster.
http://www.haltern.de/buergerservice
Stadt Haltern
Address: Verwaltungsgebäude Muttergottesstiege
Rochfordstrasse 1
45721 Haltern am See
Tel: 02364 / 933-123
Fax: 02364 / 933-265
E-Mail: Hauptamt@Haltern.de
Dear Olga,
Months ago I asked you for help in finding relatives of my parents Mykola Jemeljanenko And Weronika Alpina and I am very grateful to you for your advice. I have finally received information from the archives that you suggested. They were Ukrainian but living in Poland before WW2. My father lived in Maciejew and my mother in Lipno. During the war they were sent to Germany. My father was sent to Duisburg in 1943 then Nordhurn in 1945 then in 1946 to Bathurn Lingen DP Camp until 1948. My mother was in Datel Recklinghausen then Haltern, Muenster DP camps then worked at 18DPACS in Muenchen-Gladbach until 1948. I would appreciate it if you could give more information on those places. They migrated to Australia separately in 1950, My mother from Naples in Italy my father from Bremen, Germany so there is 2 years that they do not account for. Could you please place this on your web site again please Olga? Thank you in anticipation. Yours Sincerely, Anna McClure nee Jameljanenko. Contact me at pmcclure@iprimus.com.au. Sent to us by Anna McClure:
City archive: Stadtarchiv Monchengladbach
Aachoner Str. 2
41050 Monchengladbach
Germany
Tel: 49-2161-253241 fax: 49-2161-253259
E-mail
Web: http://www.archive.nrw.de/home.asp
12/2/04 Dear Mrs. Kaczmar,
I was amazed to find such a vast website about slave labour and displaced persons in WW2. A few years ago I recieved my father's dairy he kept during the time he was in Germany. In November 1944 about 50,000 men from Rotterdam (The Netherlands) were taken to Germany. My father was one of them. He was put to work at the Reichsbahn (railway). He had to repair bombed railway lines. The camp my father stayed in was not very strict, he almost could go as he pleased, but the food situation was very poor. In March 1945 he was liberated by American paratroopers. It was not until June 1945 that he was able to return home to Rotterdam and to the woman that would later become my mother. This is very, very short the story. About a year ago I visited the surroundings in which the camp was were my father lived during his stay in Germany. The camp was in Sythen, a small village, close to Haltern just north of the Ruhr area. By talking to some elderly men I found out about a camp in which Italians lived who worked on farms, but nothing about Dutchmen that worked on the railroad. The internet doesn't give me any information about where the camp might have been. I have also been in touch with some German authority in Haltern. He could tell me about a camp and about Dutchmen in Haltern, but about Sythen, he didn't know anything. I really like to visit the spot where the camp was. Perhaps you can help me. Thank you very much in advance, marja.levien@planet.nl The Netherlands.
Hamborn (British zone)
Hamburg has it's own page, #1115, (British zone); Ukrainians; 1,200 DPs stayed at Deutscher Ring insurance HQ., Poles, Balts, Yugoslavs, Jews
State archive Hamburg:
http://fhh.hamburg.de
Staatsarchiv Hamburg
Kattunbleiche 19
22041 Hamburg
Tel.: (040) 42831 - 3200
Fax: (040) 42831-3201
They undertake the desired genealogical and biographical research for you: If you would like to commission a search, contact us by e-mail (info@linktoyourroots.com), by telephone (0049/40/659090-833 or -834) or by post (Link to your Roots / Beschäftigung + Bildung e.V. / Besenbinderhof 37 / 20097 Hamburg / Germany). Hameln, #2278, Land Niedersachsen (British zone)
I was in Hameln, Bockhorn, Sande, Emden DP camps. Do you have any info? Top photo Hameln DP camp in 1945; bottom photo in 1997 used by English army 95 eng. reg. I am the one sitting down John S Pruchnik
City archive:
http://www.hameln.com
Silke Schulte, Tel. (0 51 51) 2 02-4 39
Jonas Eberhardt, Tel. (0 51 51) 2 02-3 39
Fax: (0 51 51) 2 02-6 51
e-mail:
stadtarchiv@hameln.de
Street address / Adresse: Osterstrasse 2 (Hochzeitshaus), 31785 Hameln
PO Box / Postanschrift: Postfach, 31784 Hameln
Hamm - is a city in North Rhine-Westphalia (NRW), Germany. It is located on the Lippe River, in the northeastern part of the Ruhr area.
Archive:
Stadtarchiv Hamm, Stadtverwaltung,
Mailing address: Postfach 2449, 59061 Hamm,
Street address: Altes Amtshaus Pelkum, Kamener Str. 177, 59077 Hamm
http://en.wikipedia.org/wiki/Hamm

City offices: http://www.hamm.de/
Tel: 02381/17-0
Fax: 02381/17-2971
Email: info@stadt.hamm.de
Hammerau
Oct. 1, 2013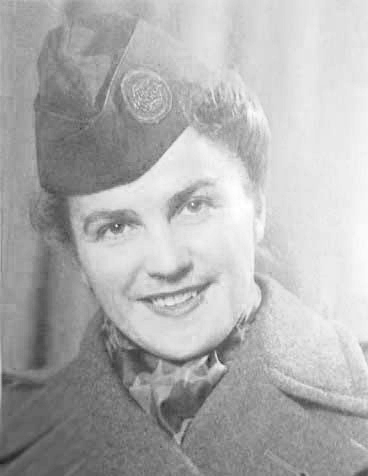 Hanna Abaszidze (nee Trebert) 1916-1950
Hanna was born in Warsaw, and married in 1937 to Wachtang Abaszidze, a Captain of the 13th Division of the Polish Army.  She is a distant relative of my wife, whose family history I am researching.  I hope this post may generate some additional info about Hanna. 

Wachtang was Georgian, having fought in the Russian Civil War 1917-20 on the White Russian side, and escaped via Constantinople to be recruited into the new Polish Army.  Captured in September 1939, he was released in December 1939.  Hanna and Wachtang passed the war in Warsaw, but so far as one can gather they drifted apart towards the end.  Hanna managed to get away from Warsaw before the Uprising broke out on 1st August 1944, and at the end of the war found herself in the area east of Munich.  As she spoke several languages fluently, she quickly found herself employed by the American forces as an interpreter, and then soon joined the International Refugee Organisation as a welfare officer (see photo below).
She worked in various camps from 1945 to 1950, so far as I can identify, as follows: Hammerau, Murnau, Freilassing, Laufen, Ainring and Bad Reichenhall.  She was employed at Bad Reichenhall twice, and this was her last posting when on Saturday 13 May 1950 she drowned in a river above Bad Reichenhall trying to save the dog of a friend which had fallen into the river.  She had a very large funeral, and people came long distances to attend.  She would have been very well known in the camp network, being an outgoing and gregarious personality.  She was buried at St Zeno Church in Bad Reichenhall, where a stone on her grave was maintained by someone until about 2006.  I found the site of her grave a few years ago.
I have asked for this information to be posted on the Dpcamps website in the hope that it may ring bells with people interested in any of the camps listed.  Maybe fragments of information exist here and there which will help me build up a richer picture of this young woman whose life was cut off so prematurely.
Eamonn Judge ejjudge@googlemail.com

Hammook (British zone) http://www.stadt.konstanz.deStadtarchiv
Hausanschrift
Benediktinerplatz 5a
78467 Konstanz
E-Mail Stadtarchiv@konstanz.de
Hanau (US zone) 3,300 Lithuanians; 1,700 Latvians; 1,000 Estonians; 40 Balts, Ukrainians City archive: Stadtarchiv Hanau
Addess: Schlossplatz 2, D-63450 Hanau
From Church World Service brochure Dps are People 1948: The Hanau Vocational Training Center for Displaced Persons includes the following work shops. Handicraft Shop, where the following work is taught: Knitting, embroidering, fashion-designing, feather-and-down articles, hatmaking, weaving, fine wood-work, fine leatherwork, filigree, cermics, cosmetics and hairdressing.
Tailor's Shop, where the manufacturer of men's clothing and ladies' dresses and cutting are taught.
Cobler's Shop, where the manufacture and repair of natural and orthopedic shoes are taught, by hand as well as by machinery.
Carpenter's Shop, where all sorts of wood-work is taught, particularly the making of furniture.
Mechanics, where the locksmith's, turner's lever and welding work are taught as well as work at the installations of gas-and water supply.
Smith's Shop, where all possible forging work is taught.
Plumber's Shop, where the manufacture of tinwork, household utensils and tiles are taught.
Garage, where the repair of cars is taught.
Electrician's Workshop, where all sorts of work with high voltage and particularly installations are taught.
Radio-technical Workshop, where repair and installation of wireless-sets are taught.
Technical designing and drawing.
English classes.
Practical work is given in the workshops under the guidance of well trained foremen-instructors.

DPs turned to religion as soon as they began to come together after the war, holding services everywhere, from dusty fields to dimly lit basements. Poles at Hanau constructed a Roman Catholic church in a former Wehrmacht cavalry stable. The overflow crowd was led by a priest who spent 3 1/2 years in Dachau. Photo: UNRRA & M. Wyman
Olga,
Well translation of my letter from archives in Hanua did find my father-in-law, Stefan Brejniak, listed as living there and he worked for the Bader Brewery............We had a little joke and reckon it was NOT as a forced labourer !!! He liked to drink !! My mother in law never knew he worked there, she did not know him then. I am also emailing NARA to see if they have any records of the camp, Hanau said they may have. Apparently there is a book about the forced labourers of Hanau scheduled to be published next year. Regards Debbie Brejniak/ Australia.
Handorf (British zone) - https://de.wikipedia.org/wiki/Handorf_(Münster) - See Münster
Stadtarchiv Münster
An den Speichern 8
48157 Münster
Tel. 02 51/4 92-47 01
Fax 02 51/4 92-77 27
archiv(at)stadt-muenster.de
Hannover, Land Niedersachsen (British zone) has its own page
Hann, Münden, #291, same as Hannoversch-Meunden,
Stadtarchiv Hannoversch Münden
Schlossplatz 5, 34336 Hann. Münden
Ansprechpartner:
Stefan Schäfer
Telefon: 05541 – 75 347 oder 75 305 E-mail: schaefer@hann.muenden.de
Hannoversch-Münden, Land Niedersachsen (British zone), mostly Polish, These two names are the same town, its correct name is Hann. Münden in Land Niederachsen (British occupation zone).
In Hann. Münden existed a Polish DP camp from about August 1945 to June 1950 situated in the Kurhessen Barracks (German name Kurhessenkaserne). The camp had the DPAC (Displaced Persons Assembly Centre) number 291 from August 1945 to June 1946 (and probably further on). From September 1947 to May 1949 the camp had the DPACS number 49/291 and from May 1949 to June 1950 simply the DPACS number 49. The UNRRA team 223 was in charge of the camp from March to September 1946. The IRO Area time 704 was in charge of the camp from September 1947 to June 1950. Wolfgang Strobel, author of Post der befreiten Zwangsarbeiter - Displaced Persons Mail Paid in Deutschland 1945 - 1949:
City archives: Stadtarchiv Hann. Münden
Schlossplatz 5
34346 Hann. Münden
Germany
Tel.: 49-5541-75347
Fax: 49-5541-75400
Web: http://www.hann.muenden.de
Haren #263, 3,500 Poles, Baltic DPs, Land Niedersachsen (British zone)
Provided by w.strobel@netcologne.de:
In Haren / Ems was a very big Polish DP camp from 1945 until the beginning of 1949. A part of the town had been occupied by the Polish army, the German inhabitants had to leave their homes. The Poles renamed their camp Maczkow.
When you google for Haren Ems Displaced Persons you will find a lot of information. You can find a short history (in German) of the Polish Camp in Haren/Ems - Mackow 1945-1948
http://www.haren.de
As to the birth certificates you are seeking:
Maczkow as much as I know was administered by the Polish Army on it's own. In have no idea if and where archives of Maczkow exist. I ignore if the German adminstration was involved in birth certificates for children born in Maczkow. You could eventually try at the town of Haren Ems
Stadt Haren (Ems) and town's archives:
Neuer Markt 1
49733 Haren (Ems)
Germany
Phone: 49-5932 8-0
Fax: 49-5932 8282
Standesamt - Registrar's office:
Phone: 49-5932 8-228
Fax: 49-5932 8-555
E-Mail: husmann@haren.de
or:
Hannes Held
Phone 49-5932 8-232
Fax: 05932 8-282
E-Mail: heldh@haren.de
Emsland camp German website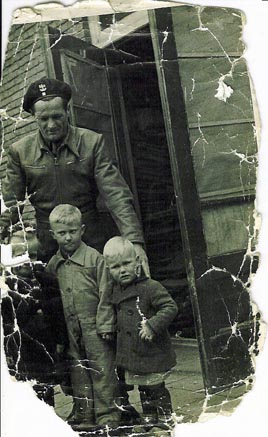 Hello from Brussels,
I make a biography about the Polish grandfather of my wife, who was soldier in the 1st Polish armoured Division of General Maczek.
Also I'm looking for some information: the grandfather saved the lives of three children in Ter Apel (The Netherland) between 14/4/45 and 19/4/45.
He received present from the family, with address in La Haye. This address doesn't exist any more.
I would like to know how is it possible to find, without names, the basis town of these children's? Netherlanders DPS?? Red Cross archives in NL?? Best regards. Gilles LAPERS
Harsewinkel (British zone) - http://www.archive.nrw.de
Stadtarchiv Harsewinkel
Münsterstr.14
D- 33428 Harsewinkel
Telefon: 05247 / 935-127
Telefax: 05247 / 935-119
eckhard.moeller@gt-net.de

Harth (British zone)
Hasenhecke has it's own page , (U.S. zone), Area Team #1. See Kassel archives.
Haste
Haste formed part of the city of Osnabrück already in 1945. In Osnabrück-Haste, Am Schellenkamp 5, existed a DP camp at least from March to May 1948, probably also before and after these dates. Wolfgang Strobel
Dear Olga Kaczmar
I was looking for a DP camp in Germany called HASTE by OSNABRüCK. Can you help me? Irene Schuhmacher-Reidelr
Haste today is a suburb of Osnabrueck, Lower Saxony, former British Zone. To my knowledge, the DP camp situation in Osnabrueck is not well researched. I only know that there was a Nazi Arbeitserziehungslager at Ohrbeck that after the war became a DP camp. Maybe Michael Gander from Osnabrueck University could give you some hints: mgander@uos.de
Sincerely, Stefan Schroeder
State Archives at Osnabrueck (Niedersüchsisches Staatsarchiv) Osnabrück,
Schlöstr. 29,
D-49074 Osnabrueck, Germany
Tel: +49(541) 33162-0
Fax: +49(541) 33162-62
E-Mail: poststelle@staatsarchiv-os.niedersachsen.de